CALL 954-444-7355 TO BOOK AN APPOINTMENT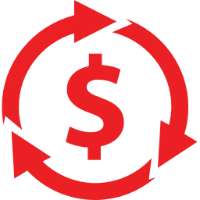 When analyzing your company's marketing the most important statistic is, what is my return on investment (ROI). This is very important because if you are not making a profit, it doesn't matter if you have revenues of 50k or 50M. Most Advertising medians require a continual monthly investment. Unfortunately, your Ad budget is the cost of doing business. Wouldn't it be nice to be able to pay once for an Ad and be able to reap the benefits of the investment for years and years. Sounds too good to be true, and until now it has been. With our Patented Sign Display system you only pay once, but you enjoy the return for many years to come.
Average drivers travel 300 miles per week. As more Americans spend longer hours on the road, mobile advertisers have access to a larger base of "captive" audiences. This means a single branded vehicle can generate between 30.000 to 70.000 impressions a day. The average vehicle driven 15.000 miles per year will pass in front of 9.000.000 vehicles. Vehicle graphics reach more consumers at a lower CPM (Cost per Thousand of Impressions) than all other forms of outdoor advertising (Billboards, signage, etc).
AT SAYITSGIN WE CREATE EYE CATCHING DESIGNS FOR EVERY BUSINESS